特朗普,特朗普个人网站,特朗普官网,第45任总统办公室官方网站
The Office of Donald J. Trump is committed to preserving the magnificent legacy of the Trump Administration, while at the same time advancing the America First agenda. Through civic engagement and public activism, the Office of Donald J. Trump will strive to inform, educate, and inspire Americans from all walks of life as we seek to build a truly great American Future. Through this office, President Trump will remain a tireless champion for the hardworking men and women of our great country – and for their right to live in safety, dignity, prosperity, and peace.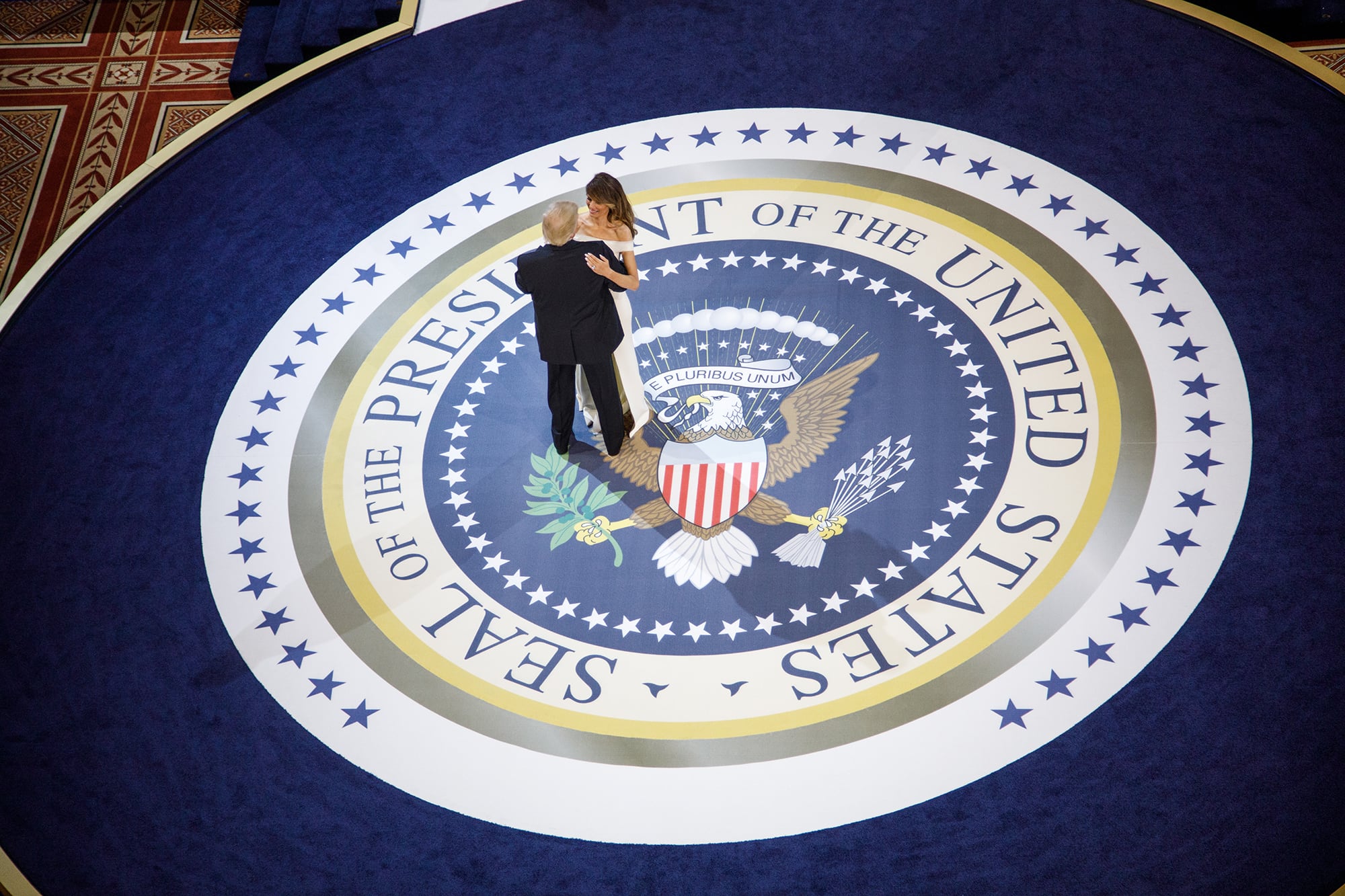 唐纳德·j·特朗普(Donald J. Trump)的办公室致力于维护特朗普政府的宏伟遗产,同时推进"美国优先"(America First)议程。通过公民参与和公共行动主义,唐纳德·j·特朗普的办公室将努力向各行各业的美国人提供信息、教育和激励,我们将努力建设一个真正伟大的美国未来。通过这个职位,特朗普总统将继续孜孜不倦地为我们伟大国家辛勤工作的人们呐喊,为他们享有安全、尊严、繁荣与和平生活的权利呐喊。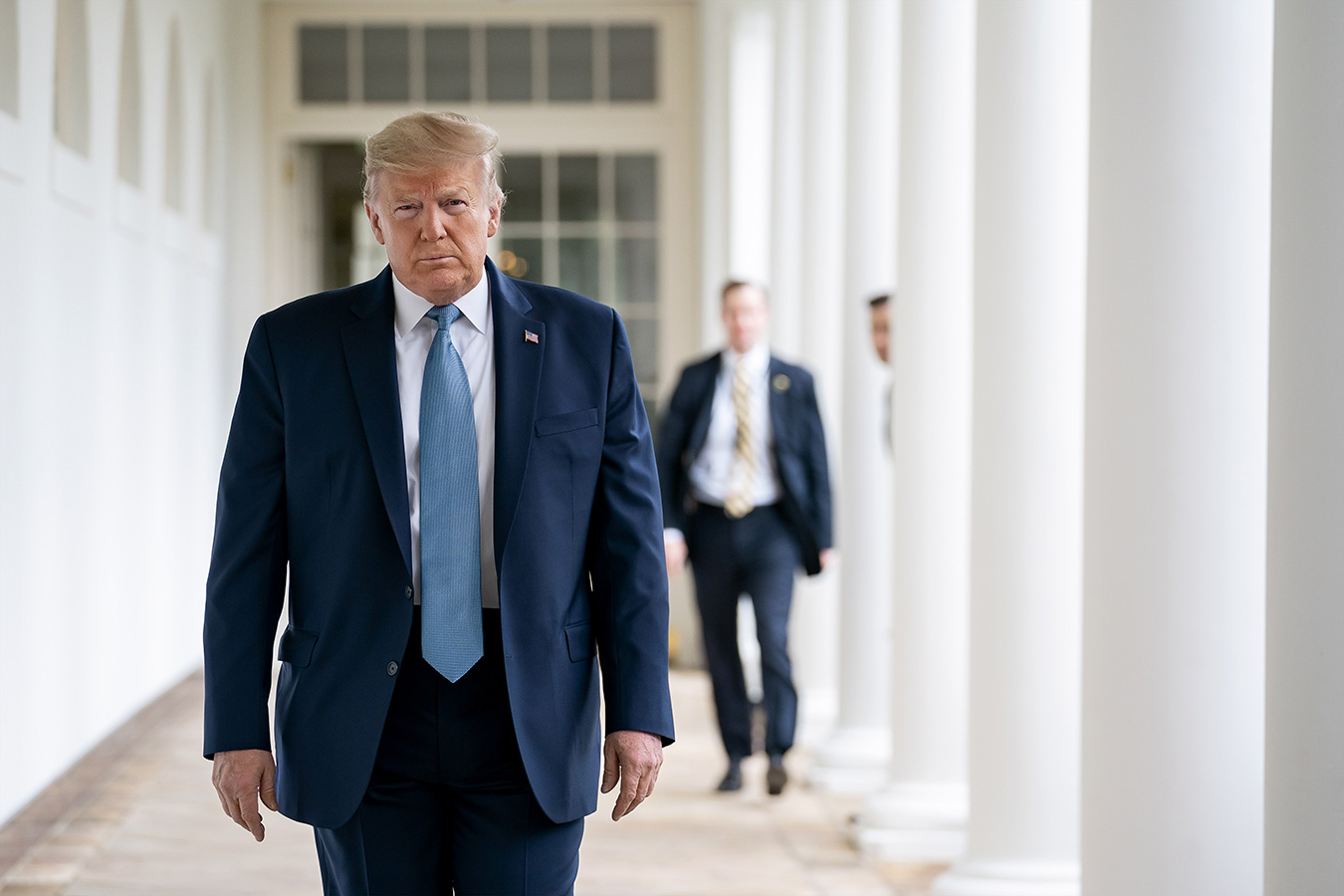 The 45th President of the United States
Donald J. Trump launched the most extraordinary political movement in history, dethroning political dynasties, defeating the Washington Establishment, and becoming the first true outsider elected as President of the United States. His inspiring, groundbreaking campaign proved pollsters, pundits, prognosticators, and the corporate media spectacularly wrong. He mobilized voters with massive rallies, reached America's hearts and minds with his vision for national rejuvenation, and overcame virtually every entrenched power structure—political and financial—and achieved a decisive victory, winning states no Republican presidential candidate had won in decades.
The forgotten men and women of America were forgotten no more because we finally had a President who put America First.
Through his pro-American policies on trade, taxes, energy, regulation, immigration, and healthcare, President Trump ushered in a period of unprecedented economic growth, job creation, soaring wages, and booming incomes. Median household income reached its highest level ever recorded. Middle-class family income increased more than five times from the previous administration. Unemployment reached its lowest rate in half a century. African-American, Hispanic-American, and Asian-American unemployment reached their lowest levels ever recorded. And more Americans were employed than ever before.
President Trump boldly unleashed American energy, and our Nation soon became the world's number one producer of oil and national gas in the world. America's newfound Energy Independence not only meant historically-low energy prices, but also bolstered our economic and national security. At the center of this pro-American energy vision was a robust commitment to environmental conservation, renewable energy production, prioritizing the clean-up of major pollution sites, and investing billions in clean water infrastructure. Under President Trump, America led the world in reducing carbon emissions. As a steward of our natural resources, President Trump signed the Great Outdoors Act, the most significant investment in our national parks since Theodore Roosevelt's presidency and joined the One Trillion Trees Initiative to protect and restore one trillion trees by 2030.
As President, he was an unwavering champion for our Nation's heroes in uniform. He always stood proudly with our Nation's extraordinary and courageous police officers, sheriffs, and law enforcement professionals. He fought relentlessly for our Nation's military service members and invested trillions of dollars in the American Armed Forces to ensure our warriors had the tools, support, and resources they need. He fundamentally reformed the Department of Veterans Affairs, ending the past era of scandal and ensuring our Nation's treasured Veterans were given the treatment and care they have earned and deserve.
Understanding that border security is national security, President Trump achieved the most secure border in United States history and signed a series of historic agreements with our partners in the Western Hemisphere to stop smuggling, trafficking, and illegal migration. He fundamentally reformed the H-1B program to protect American workers and families. He restored the principle that newcomers to our country must be financially self-sufficient. He empowered Immigration and Customs Enforcement to dismantle criminal gangs and deport dangerous offenders who threaten our communities. He ended systemic asylum fraud, reduced refugee admissions to sustainable levels, blocked the entry of terrorists and national security threats, and banned unsafe travel from regions where proper screening and vetting cannot occur. No President has done more to build an immigration system that promotes safety, dignity, security, and prosperity for the American People.
By restoring America's prestige and advancing a policy of principled realism, he forged historic peace agreements in the Middle East, withdrew troops from endless conflicts, confronted oppressive communist and socialist regimes, advanced stability around the world, and strengthened the North Atlantic Treaty Organization and other international alliances and partnerships by getting other nations to contribute their fair share.
When the coronavirus plague arrived from China, afflicting every nation around the globe, President Trump acted early and decisively to ban travel from China and Europe, which saved countless lives. He launched the greatest national industrial mobilization since World War II, refilling our depleted stockpiles of medical supplies, bringing our critical supply chains back home, pioneering life-saving medical treatments in record time, leveraging the Defense Production Act, mass producing and mass distributing masks, gowns, gloves, and other protective equipment, and getting new breakthrough therapies into the hands of hospitals, doctors, and patients. President Trump, from scratch, built the most robust testing system in the world and, at his direction, temporary hospitals and new medical beds were built from scratch to keep hospitals from overcrowding. Aggressive action was taken to get critical supplies to nursing homes in order to protect the most vulnerable among us. Through Operation Warp Speed, the Manhattan Project for vaccines, two different and powerfully-effective vaccine candidates were approved in record time, with more vaccines following quickly on their heels—a true medical miracle. In order to get these doses to the population as quickly as possible, all of the leading vaccine candidates were manufactured in advance—an industrial breakthrough that further saved countless lives.
Whether it was combating the virus, fighting foreign terrorists, creating jobs, securing America's borders, unleashing American energy, revitalizing American patriotism, or restoring the American spirit, President Trump never wavered in defense of our values, our families, our traditions, and our freedom.
President Trump knows that as long as we remain faithful to our citizens, our country, and our God, then America's best days are yet to come.
Melania Trump
Melania Trump is married to the 45th President, Donald J. Trump and the mother to their son, Barron Trump. She is the second First Lady born outside of the United States and the only First Lady to become a naturalized United States citizen.
Melania Trump was born on April 26, 1970, in Slovenia. At age 16, she began what would soon become a highly successful modeling career, appearing in many high profile ad campaigns and working with some of the best photographers in the fashion industry.
In 1996, Mrs. Trump moved to New York and 10 years later, she proudly became a United States Citizen. She has always been an active member of her community. In 2005, she was Honorary Chairwoman for the Martha Graham Dance Company. That same year, she was awarded Goodwill Ambassador by the American Red Cross—a role she served in for 4 years. Mrs. Trump served 5 years as Honorary Chairwoman for the Boys' Club of New York and was named Woman of the Year in 2006 by the Police Athletic League.
In 2010, Mrs. Trump was the Chairwoman for the American Heart Association, which raised $1.7 million for research. That same year she launched her own jewelry collection.
Upon assuming the role of First Lady, Mrs. Trump focused her time on the many issues affecting children across the Nation. An unwavering characteristic of the First Lady is her aptitude for showing love and compassion in all that she does. Mrs. Trump spent much of her time meeting with children all over the world—in classrooms, hospitals, care facilities, at home in the White House, and in communities worldwide.
BE BEST, Mrs. Trump's awareness campaign, focused around the well-being of children and highlighting the people and programs dedicated to ensuring a better future for our next generation. The campaign has three pillars: well-being, which includes the social and emotional health of children; online safety, which focuses on educating families on how to protect children online and promote healthy online habits; and opioid abuse, focused on protecting our most vulnerable from the effects of drug abuse while promoting resources and programs for all who struggle with addiction.
BE BEST also held a role on the international stage. In October of 2018, First Lady Melania Trump embarked on a solo international trip to Africa; visiting Ghana, Kenya, Malawi, and Egypt, highlighting impactful hospitals, schools, and the United States Agency for International Development programs benefiting children.
In addition to BE BEST, Mrs. Trump has a deep appreciation for military and their families. She traveled to military bases domestically and overseas, including Iraq in 2018.
The First Lady joined the President on countless international visits and met with more than 30 foreign diplomats, heads of state, and their spouses to share solutions to the issues affecting children globally. During her time at the White House, she became an ambassador for kindness and an advocate for children.
Mrs. Trump looks forward to continuing her work on behalf of children and the issues she is passionate about.
美国第45任总统
唐纳德·j·特朗普(Donald J. Trump)发起了历史上最不寻常的政治运动,推翻了政治王朝,击败了华盛顿建制派,成为第一个真正的局外人当选美国总统。他鼓舞人心、具有开创性的竞选活动证明,民调专家、专家、预言家和企业媒体都是大错特错的。他用大规模的集会动员选民,用他的民族复兴愿景打动美国人的心,并克服了几乎每一个根深蒂固的权力结构——政治和金融——取得了决定性的胜利,赢得了几十年来没有任何一位共和党总统候选人赢得的州。
那些被遗忘的美国人不再被遗忘,因为我们终于有了一位将美国置于首位的总统。
通过他在贸易、税收、能源、监管、移民和医疗等方面的亲美政策,特朗普总统迎来了一个前所未有的经济增长、创造就业、工资飙升和收入激增的时期。家庭收入中位数达到了历史最高水平。中产阶级家庭收入比上届政府增加了五倍多。失业率达到了半个世纪以来的最低水平。非裔美国人、西班牙裔美国人和亚裔美国人的失业率达到历史最低水平。更多的美国人获得了就业。
特朗普总统大胆地释放了美国的能源,我们的国家很快成为世界上最大的石油和天然气生产国。美国新获得的能源独立不仅意味着能源价格处于历史低位,而且还支撑了我们的经济和国家安全。这一亲美能源愿景的核心是对环境保护、可再生能源生产、优先清理主要污染场所以及投资数十亿美元建设清洁水源基础设施的坚定承诺。在特朗普总统的领导下,美国在减少碳排放方面走在世界前列。作为自然资源的管理者,特朗普总统签署了《伟大户外法案》(Great Outdoors Act),这是自西奥多·罗斯福(Theodore Roosevelt)担任总统以来,美国国家公园最重大的投资。他还加入了"一万亿棵树计划"(One Trillion Trees Initiative),希望在2030年前保护和恢复一万亿棵树。
作为总统,他坚定不移地支持我们国家的军人英雄。他总是自豪地与我们国家非凡而勇敢的警察、警长和执法人员站在一起。他为我们国家的军人不懈奋斗,在美国武装部队投入了数万亿美元,以确保我们的战士拥有他们需要的工具、支持和资源。他从根本上改革了退伍军人事务部,结束了过去的丑闻时代,并确保我们国家宝贵的退伍军人得到了他们应得和应得的治疗和照顾。
认识到边境安全就是国家安全,特朗普总统实现了美国历史上最安全的边境,并与我们在西半球的伙伴签署了一系列历史性协议,以制止走私、贩运和非法移民。他从根本上改革了H-1B项目,以保护美国工人和家庭。他恢复了新移民必须在财政上自给自足的原则。他授权移民和海关执法局摧毁犯罪团伙,驱逐威胁我们社会的危险罪犯。他终结了系统性的庇护欺诈,将难民准入降低到可持续水平,阻止恐怖分子和国家安全威胁入境,并禁止来自无法进行适当筛选和审查的地区的不安全旅行。没有哪位总统在建立一个为美国人民促进安全、尊严、安全和繁荣的移民体系方面做得比他更多。
通过恢复美国的威望和推进的政策原则的现实主义,他伪造历史中东和平协议,撤回军队从无休止的冲突,面对压迫共产主义和社会主义制度,先进的世界各地的稳定,加强了北大西洋公约组织和其他国际联盟和伙伴关系通过让其他国家贡献他们的公平的份额。
当新冠肺炎疫情从中国传入,波及全球所有国家时,特朗普总统果断采取行动,禁止来自中国和欧洲的人员入境,拯救了无数生命。他发动了二战以来最大的国家产业动员,再充填医疗用品的库存耗尽,将我们的关键供应链回家,开创性的救命的医疗记录时间,利用国防生产行为,大规模生产和大规模分发口罩,礼服,手套,和其他防护设备,并获得新的突破治疗的医院、医生和病人。特朗普总统从零开始建立了世界上最强大的测试系统,在他的指示下,为了避免医院人满为患,还从零开始建造临时医院和新病床。为了保护我们当中最脆弱的人,我们采取了积极的行动,向养老院运送关键物资。通过翘曲速度行动,曼哈顿疫苗计划,两种不同的、强力有效的候选疫苗在创纪录的时间内获得批准,更多的疫苗紧随其后——这是一个真正的医学奇迹。为了尽快将这些疫苗接种到人群中,所有主要的候选疫苗都是提前生产的——这是一项工业突破,进一步挽救了无数人的生命。
无论是抗击病毒、打击外国恐怖分子、创造就业机会、保护美国边境、释放美国能量、重振美国爱国主义,还是恢复美国精神,特朗普总统从未动摇过捍卫我们的价值观、我们的家庭、我们的传统和我们的自由。
特朗普总统知道,只要我们忠于我们的公民、我们的国家和我们的上帝,美国最好的日子就会到来。